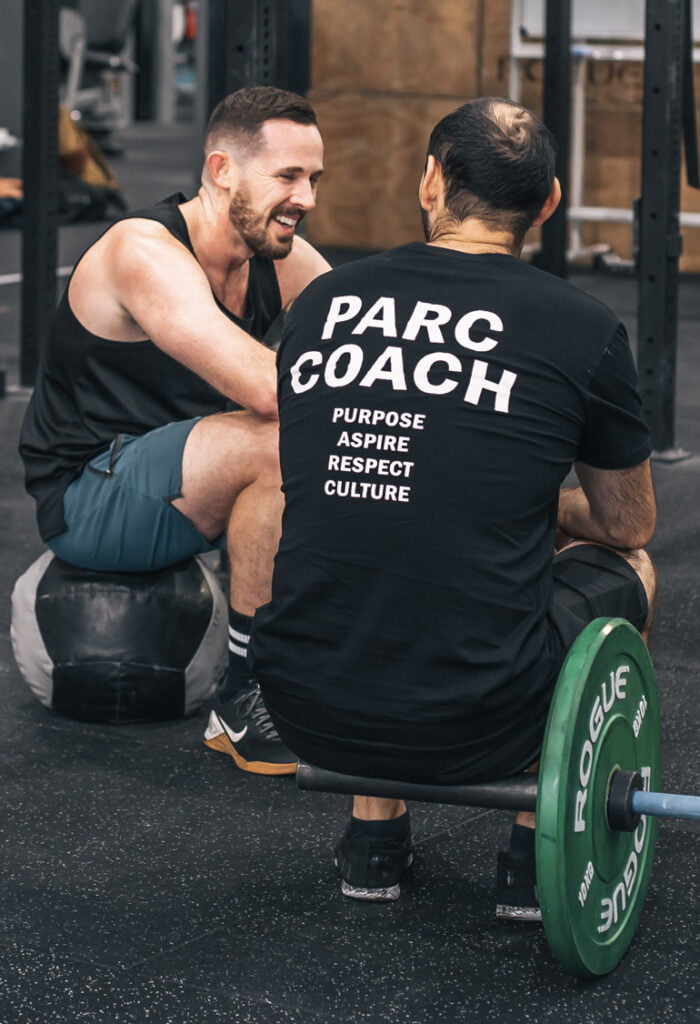 PARC CrossFit & HIIT Coach
Personal Trainer
Simon started his career as a chef before falling in love with fitness.

"I like to keep things fun and not too serious. People need to enjoy the process".
"I am a big believer in the quote, practice what you preach. I am always learning and finding ways to increase my knowledge and skills. No matter what my clients goals are, I want to work with them to achieve their goals so that they can go out into the world feeling confident and happy".
HIIT: 5:15am Monday – Thursday
HIIT: 10:30am Monday, Wednesday

(Commencing Sept 2023)

CROSSFIT: 6:00am Monday – Friday
CROSSFIT: 9:30am Monday – Friday
CROSSFIT: 8:00am Saturday
Certificate 3 in Fitness
Certificate 4 in Fitness
ASCA Level 1 Strength and Conditioning Coach
Gymnastic Bodies Seminar – Christopher Sommers
CrossFit Level 1 Trainer
CrossFit Level 2 Trainer
CrossFit Mobility
CrossFit Sport Specific Application ( CrossFit Football )
Kettlebells Level 1 – Fundamentals of Kettlebell Training
Kettlebells Level 2 – Advanced Concept in Kettlebell Training
Group FX Course
Fundamentals of Powerbag Training
Fundamentals of Battling Ropes Training
Level 1 Boxing for fitness
Level 2 Boxing for fitness Purpose. Aspire.
Respect. Culture
9am – 6pm | Monday to Thursday
10am – 6pm | Friday
8am – 11am | Saturday