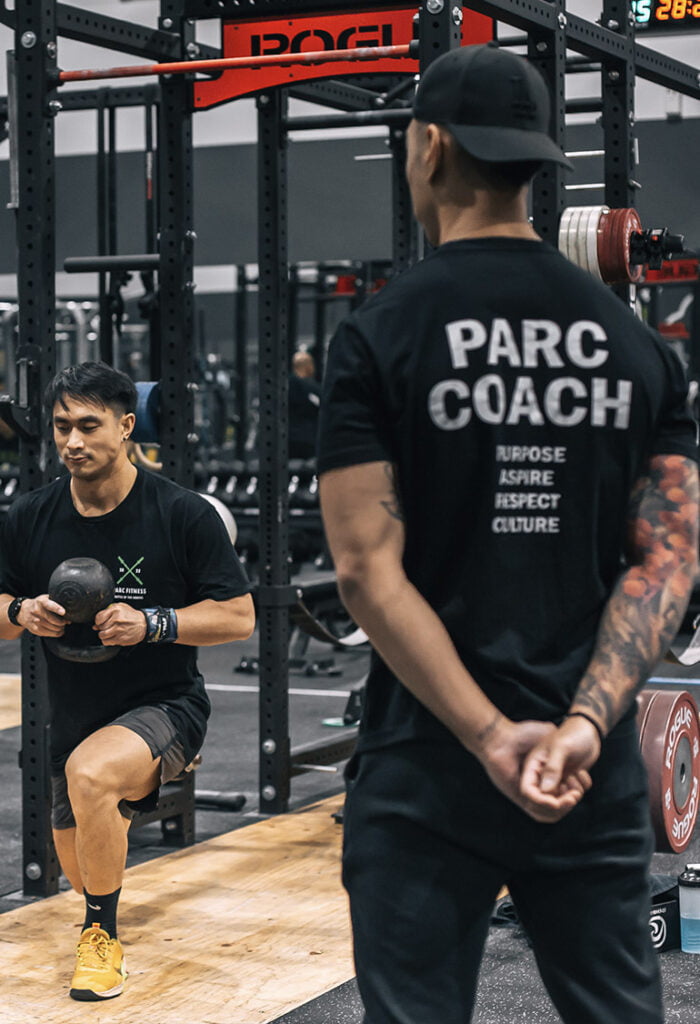 PARC Weightlifting Head Coach
Sports Specific Personal Trainer
Matty is an experienced trainer with a diverse knowledge in movement, sport specific training and martial arts. He has accumulated a wealth of knowledge and experience throughout his years and has coached both individuals and teams in achieving their goals successfully.
Matty's holistic approach in coaching allows his clients to develop strength not only physically but also cognitively in all aspects of their life. He is passionate about his craft and is dedicated to helping his clients achieve their ultimate goal.
WEIGHTLIFTING: 6:00am Monday – Thursday
WEIGHTLIFTING: 7:00am Monday – Thurday, Saturday
WEIGHTLIFTING: 8:00am Saturday
Cert 3 Fitness
Strength and Conditioning Level 1
Powerlifting Level 1
Olympic Weightlifting and Sports Power Coach Level 1
First Aid Certificate
CPR Certificate Purpose. Aspire.
Respect. Culture
9am – 6pm | Monday to Thursday
10am – 6pm | Friday
8am – 11am | Saturday